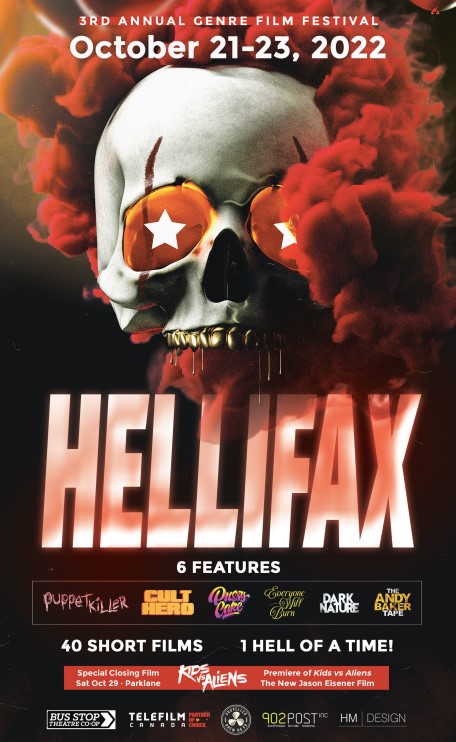 The 2022 Programme guide is available!
We screened 7 features and over 30 shorts during October 21-29, 2022!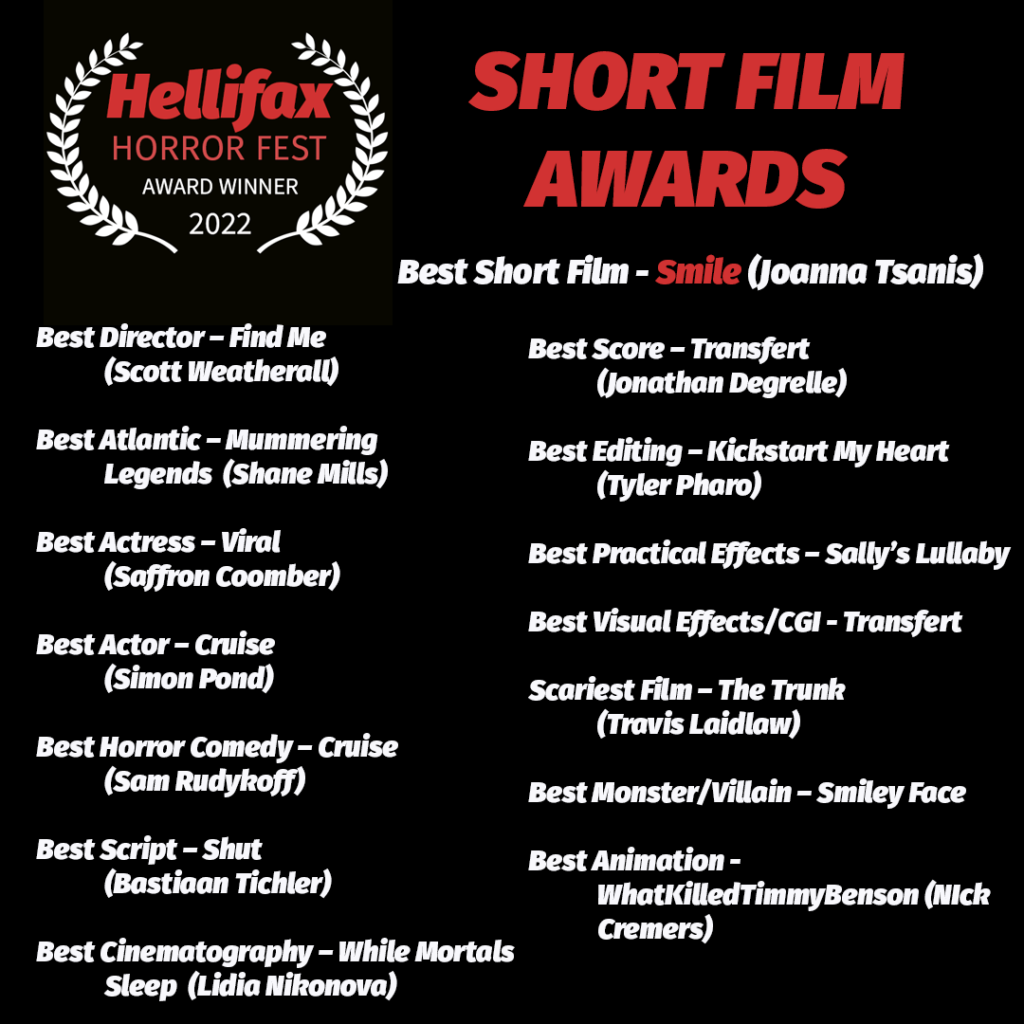 Facebook


Twitter


Youtube


Instagram

About the event
In October 2020, the Hellifax Horror Film Festival screened 52 horror shorts over 3 days to hundreds of film fans. A screenplay competition resulted in a Top 10 list of the top new voices in horror screenwriting. We shared the work of filmmakers from around the world – making Hellifax truly an international festival.
In October 2021, Hellifax was a three day event including in-person and online screenings, and expanded to include horror feature films in addition to genre shorts and a screenplay competition. The fest was jam-packed with the best in new horror entertainment.
Where
Bus Stop Theatre
2203 Gottingen Street
When
Oct 21-23, 2022
HAVE A LOOK AT THE
2022 Event schedule
Day 1
21 OCT 2022
12:00 PM
SHORTS BLOCK 1
DIGGIN A HOLE, SEE YOU ON
THE OTHER SIDE, THE TRUNK,
COLONIE, MONSIEUR SACHET,
VIRAL
3:00 PM
SHORTS BLOCK 2
INCUBUS, IN THE SHADOWS,
SMILEY FACE, PERIPHERAL,
GET OUT OF THERE, STUCK,
SELF ACTUALIZATION OF THE
WEREWOLF WOMAN, KARIM HUSSAIN and the revival of genre cinema in Canada, SALLY'S LULLABY
6:00 PM
SHORTS BLOCK 3
KICKSTART MY HEART,
SHUT, FIND ME, CRUISE,
MUMMERING LEGENDS,
STITCHES, SMILE, TRANSFERT
8:30 PM
FEATURE FILM 1
EVERYONE WILL BURN
Day 2
22 OCT 2022
11:30 AM
FEATURE 2
THE ANDY BAKER TAPE
2:30 PM
SHORTS 4
WHILE MORTALS SLEEP,
WHATKILLEDTIMMYBENSON, 665,
THE COOKIE CRUMBLES,
RESPIRATIONS, REEL TROUBLE,
IT GOT BLOODY, SONAR,
THE FEAST, AFFANATO
5:30 PM
FEATURE FILM 3
DARK NATURE
8:30 PM
FEATURE FILM 3
PUPPET KILLER
Day 3
23 OCT 2022
11:00 AM
FEATURE 5
PUSSYCAKE
1:30 PM
FEATURE FILM 6
CULT HERO
THESE ARE
Our Advisory Board Members
Bente Maalen
Bente Maalen is a film producer with the production company Blaane Film, and is a founder and Producer of Ramaskrik Horror Film Festival in Norway. She had her debut as a producer with two short films in the fall of 2019 and has several feature films and tv-series in the pipeline.
Cory Bowles
An actor, director, screenwriter, dancer and choreographer born in Montreal and grew up in Truro, Nova Scotia. He is an African-Nova Scotian, most known for his directorial feature debut, Black Cop (TIFF 2017) and his recurring role on Trailer Park Boys.
Josh MacDonald
Writer-director of the award-winning horror short GAME. Also the writer of the horror feature THE CORRIDOR
(IFC Films), which won Josh the "Next Wave— Best Screenplay Award" at Austin, Texas' influential FANTASTIC FEST.
Kjetil Omberg
Kjetil Omberg, CEO and part owner of the Norwegian production shingle 74 Entertainment, has been
working in the local biz since 1994. He made the move into production after fifteen years with
distribution, including five years as head of publicity at Sandrew Metronome Norway, which released
Warner Bros. pics in the territory.
Donna Davies
Donna Davies is a writer, producer, director, and owner of Ruby Tree Films. Davies has made dozens of award-winning films that have screened at festivals internationally and aired on networks such as CBC, Bravo, The Movie Network, IFC, HBO, Netflix, Hulu, Starz, and EPIX.
Todd Brown
An experienced festival programmer and founder of ScreenAnarchy.com, Todd joined XYZ Films in 2009 as Head of Int. Acquisitions. He's served as producer or EP on a wide range of Cannes, Toronto and Sundance titles such as THE RAID, SPRING, BUSHWICK, XX and many more.

Associate Programmer – Britney Canzi is an emerging latinx producer and writer. Professional actor/voice actor in the Film and Television industry for over ten years. She studied screenwriting at George Brown College. In 2019 she produced and acted in the horror-comedy short film Presents (Gold for est Comedy – Royal Wolf Film Fest). In 2018 she produced, wrote, and acted in the horror short film Nuisance.
A FEW WORDS
About the event organizer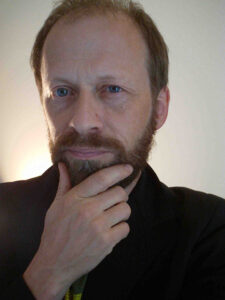 Walter Forsyth is a filmmaker, programmer, film fan and co-founder of Hellifax. He currently works for the Lunenburg Doc Fest, has programmed for the Atlantic International Film Festival, co-founded the Canadian Surf Film Festival, volunteered for the Sundance Film Fest and initiated the Halifax Independent Filmmakers Festival, now in its 14th year.
Details about his film work can be found on the website for his production company Georgeous Mistake.
Venue
Bus Stop Theatre –
2203 Gottingen Street, Halifax, NS B3K 3B5
Sponsors
Platinum sponsor:
Gold sponsors:


Moon 3D Printing and CNC
If interested in becoming a sponsor of a Hellifax event contact us at info@hellifax.com.​
Tickets are on sale now
Prior Fests:
Dec 2021 – Home for the HorrorDays special screening. Audience Award winner – Midnight Clear by director Joe Russo.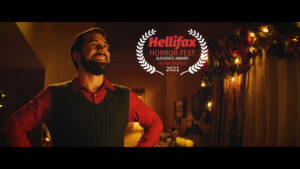 Official Selections and Award-Winners:
Programme guide for 2021: view online or download a pdf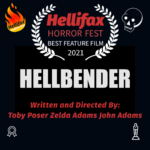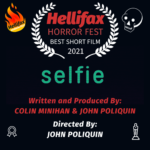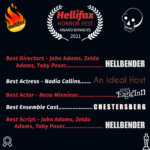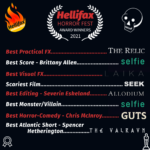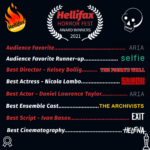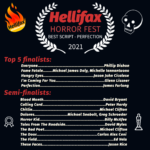 Contact Us:

Facebook


Twitter


Youtube


Instagram